Curved menu box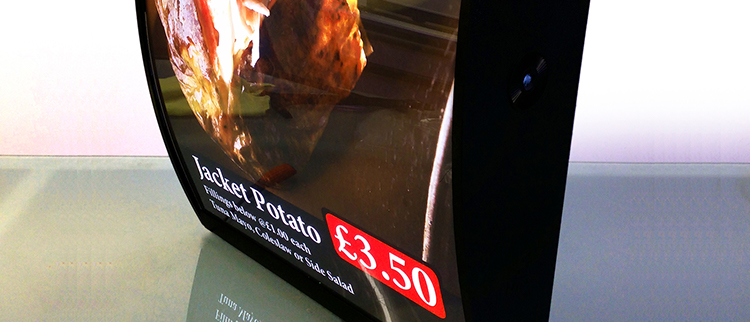 So, we just added a nice new product to our website. And it really is new…we haven't just changed the colour of the third screw from the left or made something 5p cheaper, we're actually showcasing a substantially distinctive and fresh type of LED display. Meet the curved menu box: http://pureimageuk.com/product/curved-menu-box-led/. Take a look at the picture of one too..
Yes, it's good isn't it! It'll likely be of most interest to food outlets, but of course any business or organisation could benefit from having a curved menu box or two brightening up their lives.
Even the smaller of the two sizes is quite big – well I think so, anyway – 50cm by 60cm, which for the more traditional among you is 20 inches by 24 inches.
We have well over 100 of these curved menu boxes in stock at the moment, and we're hoping they'll sell well.
The '£3.50' in red isn't the price of the menu box I'm afraid…we'll have to charge a little more than that!